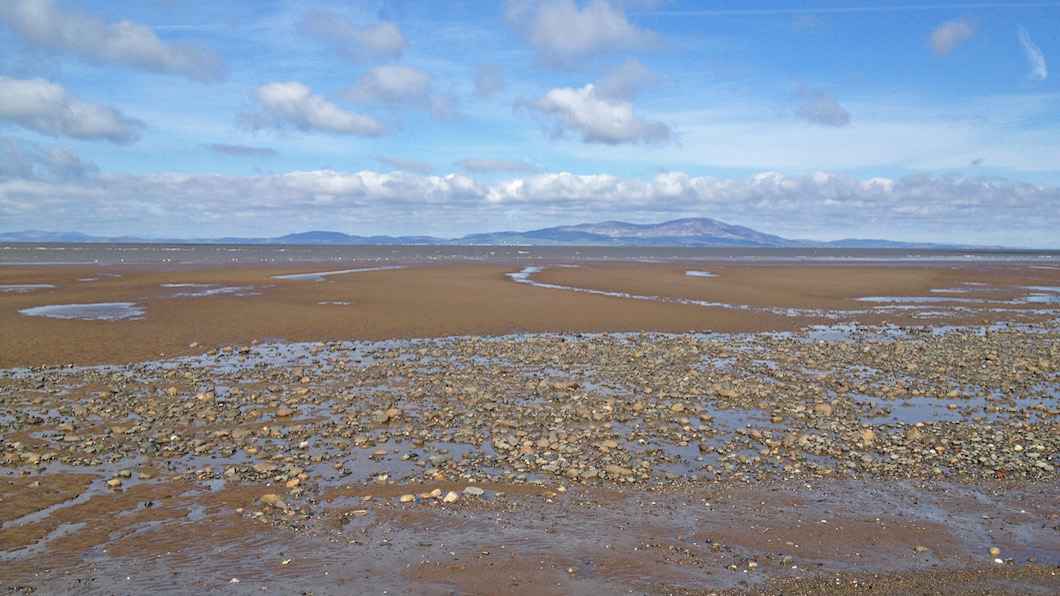 The Solway Firth from Mawbray. © Martin and licensed for reuse under this Creative Commons Licence
My Dad, Harold Belcher, was a rear gunner in a Whitley Bomber in Coastal Command and was shot down in the Atlantic. He was rescued by a Sunderland sea plane and sent to recuperate in Scotland. He didn't fly any more but went on to RAF Silloth as a Gunnery Officer to train other gunners. It was while stationed at Silloth that my Dad met my Mum, WAAF Beatrice Burns (Betty) where they became engaged and later married during a weekend pass.

Mum was a plotter in the ops room but also went up in Hudson planes as an observer to gauge trainees' accuracy at dropping bombs onto a target. The bombs were smoke bombs and the target was a red triangle out in the Solway Firth. Mum would plot the strikes on a chart to assess the trainees' accuracy.

Mum remembers two incidents while stationed at Silloth: a Hudson landing with one live bomb that had failed to release still underneath. It blew up on landing, blowing the doors off a nearby hangar; and another occasion when a gunner who accidentally released some bullets left in the gun while entering the hangar. The bullets ricocheted all down the hangar (but no-one was hurt, fortunately). The Solway Firth was called Hudson Bay because when the tide went out you could see bits of Hudson planes sticking up from the sands.

Thank you very much to Yvonne Rowe for supplying this article. If you have an airfield story please contact us today.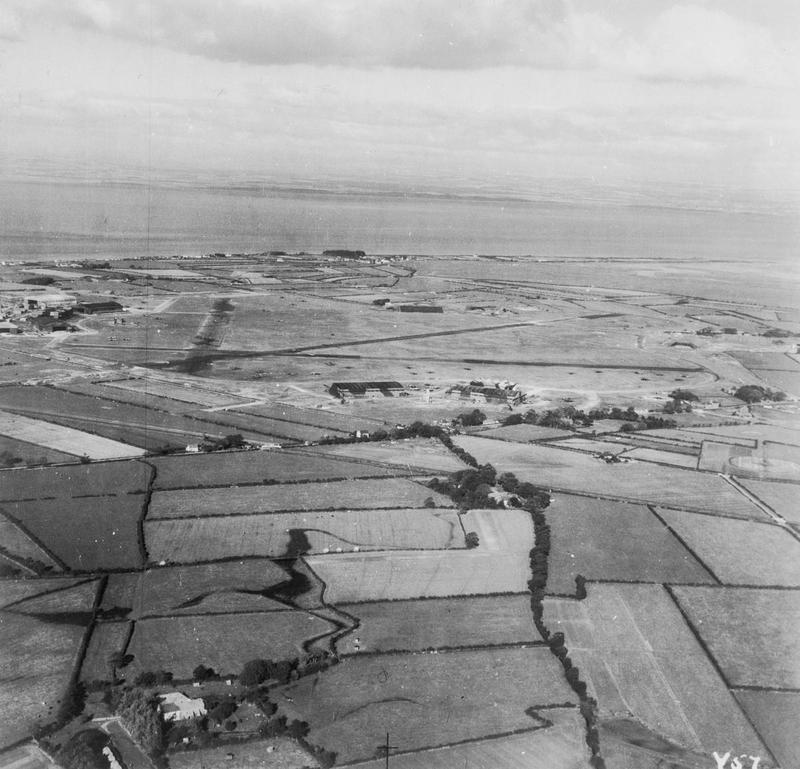 Silloth Airfield from the south in the early 1940s. © IWM (MH 30769)

Share this page