About ABCT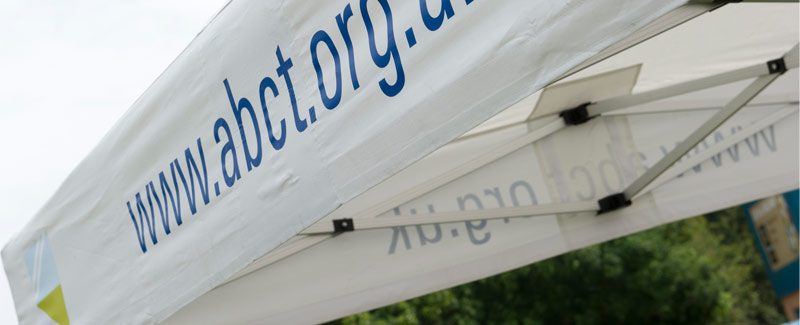 In many ways, airfields remain Britain's best kept secret. We all rely upon them; we all could not survive without them. Yet far too many people still cannot see the real value before their eyes. Time to unlock that potential.
Since 1909, the airfields of Britain have proved to be the greatest assets this country has ever seen. Phenomenally brilliant places which have benevolently revolutionised everyday life. Massive winners and achievers, endlessly fascinating and important beyond all belief. But where is the recognition?
Now at long last a brand new charity is in action to counter this sheer unfairness. The Airfields of Britain Conservation Trust is designed to reverse this trend and honour in constructive ways our premier historical sites. Memorials will be erected at disused airfields. Information will be gathered and made available to boost existing airfield history. Education support will be provided to help enthusiastic young people secure airfield or aviation-related employment.
Despite what many people might say, Britain's airfields are extremely popular. Exciting areas possessing uniquely indefinable atmospheres and infinite depth, anything but 'bleak' or 'windswept' as their detractors would have you believe. History however shows that our airfields have always had to cope with a crisis of some kind and as ever our disused airfields are suffering today terrible indignities. Mindless destruction continues as priceless pieces of land or buildings vanish - all too often for shallow aesthetic reasons - when they could all be easily retained and employed in perfectly viable alternative roles. This is why the Airfields of Britain Conservation Trust is urgently needed.
At least our airfields will always be there, even if aircraft have long gone from them. You only need to walk down the street to see an airfield link in one way or another: it may not be immediately obvious but virtually everything we encounter has some form of connection. And just imagine what daily life would be like if Britain's airfields did not exist. A massive and almost unquantifiable number of direct and indirect jobs lost, an economy significantly deprived of huge sums of money each year, and diminished social values. Not forgetting potential military collapse and complete loss of freedom! Could you seriously live with that thought?
The airfields of Britain therefore matter. They have helped both their country and the entire world far beyond the call of duty. Time to help them for a change.
Just 15 pence from every adult in Britain could provide every known location British disused airfield with a proper memorial.
Just £75 from every adult in Britain could save every British airfield for posterity.