| | |
| --- | --- |
| Also known as: | Bentra Golf Course / Diamond Jubilee Wood / RAF Larne / RNAS Larne |
| County: | Carrickfergus |
| Current Status: | Leisure activity / Open land / Woodland |
| Date: | October 1915 - February 1920 |
| Current Use: | Disused |
| Used By: | RAF / RNAS |
| Landing Surface Types: | Unpaved |
| Aircraft Roles: | Maritime patrol |
The first permanent major military airfield in Ireland continues to remain as a considerable enigma because of its irregularly recorded history. Larne, some distance from the port town and also at least semi-officially known as either Bentra or Whitehead, appears to have opened during the second half of 1915 when it was recorded by various sources as first being established. This airfield served as a mooring-out base for Royal Naval Air Service non-rigid airships operating on anti-submarine patrols from across the Irish Sea at Luce Bay near Stranraer, the future West Freugh. Lighter-than-air craft were certainly evident by 1917. Fixed-wing aircraft are known to have occasionally flown from here too.
One more unusual factor in the life of this airfield was its possession of an airship shed. This was despite the sub-station being regarded more as a mooring-out site for airships, quite some time before this type of airfield emerged in strength in 1918. It may be the case that flying activity at Larne during World War One proved erratic, as by the early part of 1918 the base was stated as being on Care and Maintenance and in use as a depot. Nevertheless, it was still regarded as a major airfield by the following spring and like other supportive airship bases was earmarked to receive more facilities by the Armistice in November.
Peacetime brought a swift decline to what was now officially viewed as an airship station but what historical records that remain continued to treat Larne none too well. On 25 January 1919 it was described as having ceased to exist once being absorbed by its parent station of Luce Bay. However, probably due to its already existing airship shed, such relative permanence ensured that unlike other domestic mooring-out stations the final closure of Larne did not occur for another year. Today there is ostensibly nothing left among the mix of fields, woodland and a golf course.
The following organisations are either based at, use and/or have at least potentially significant connections with the airfield (as at 31/07/2018):
Bentra Golf Course
Carrickfergus Museum & Civic Centre
Larne Library
Whitehead Library
Photographs and video from the memorial unveiling at Larne on Saturday 20th October 2018: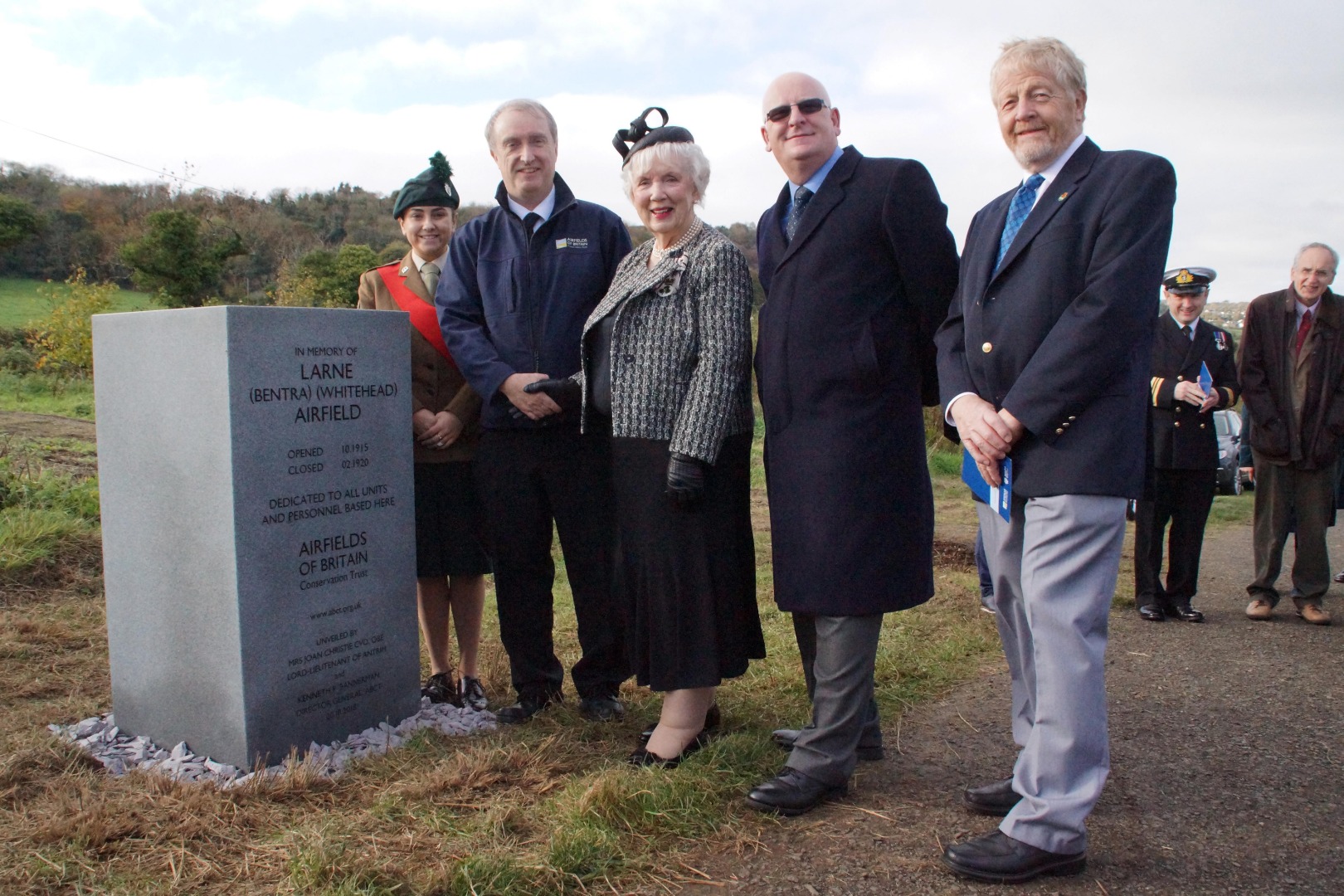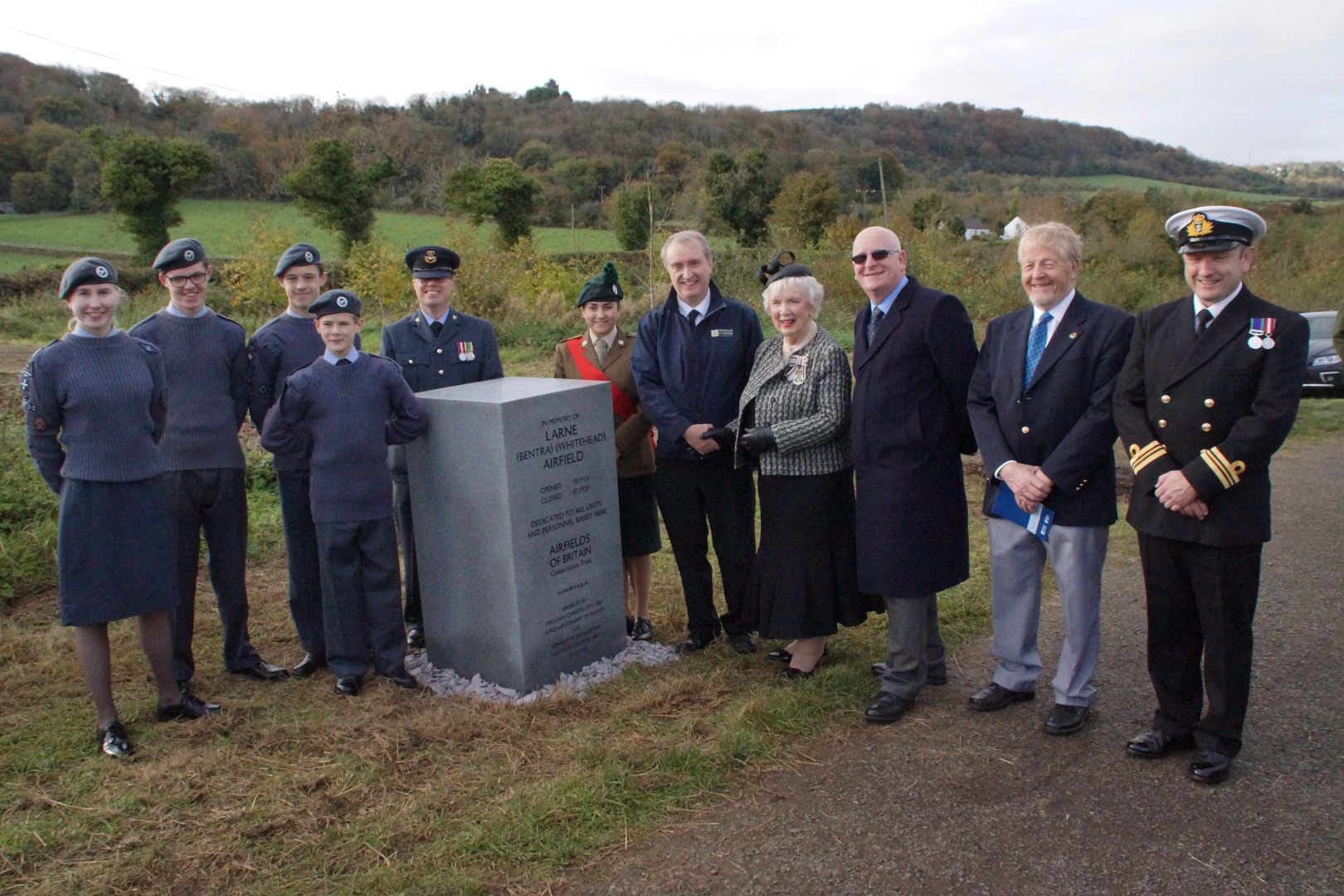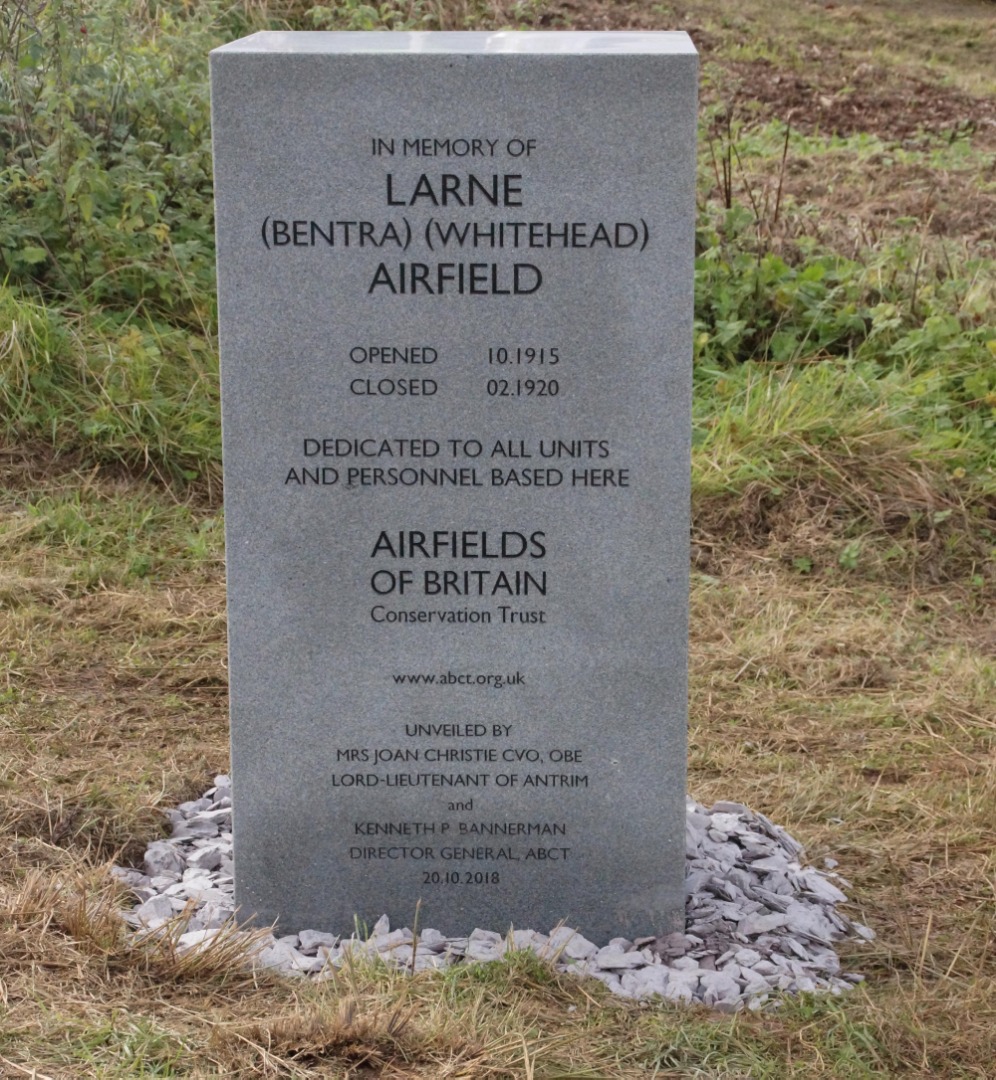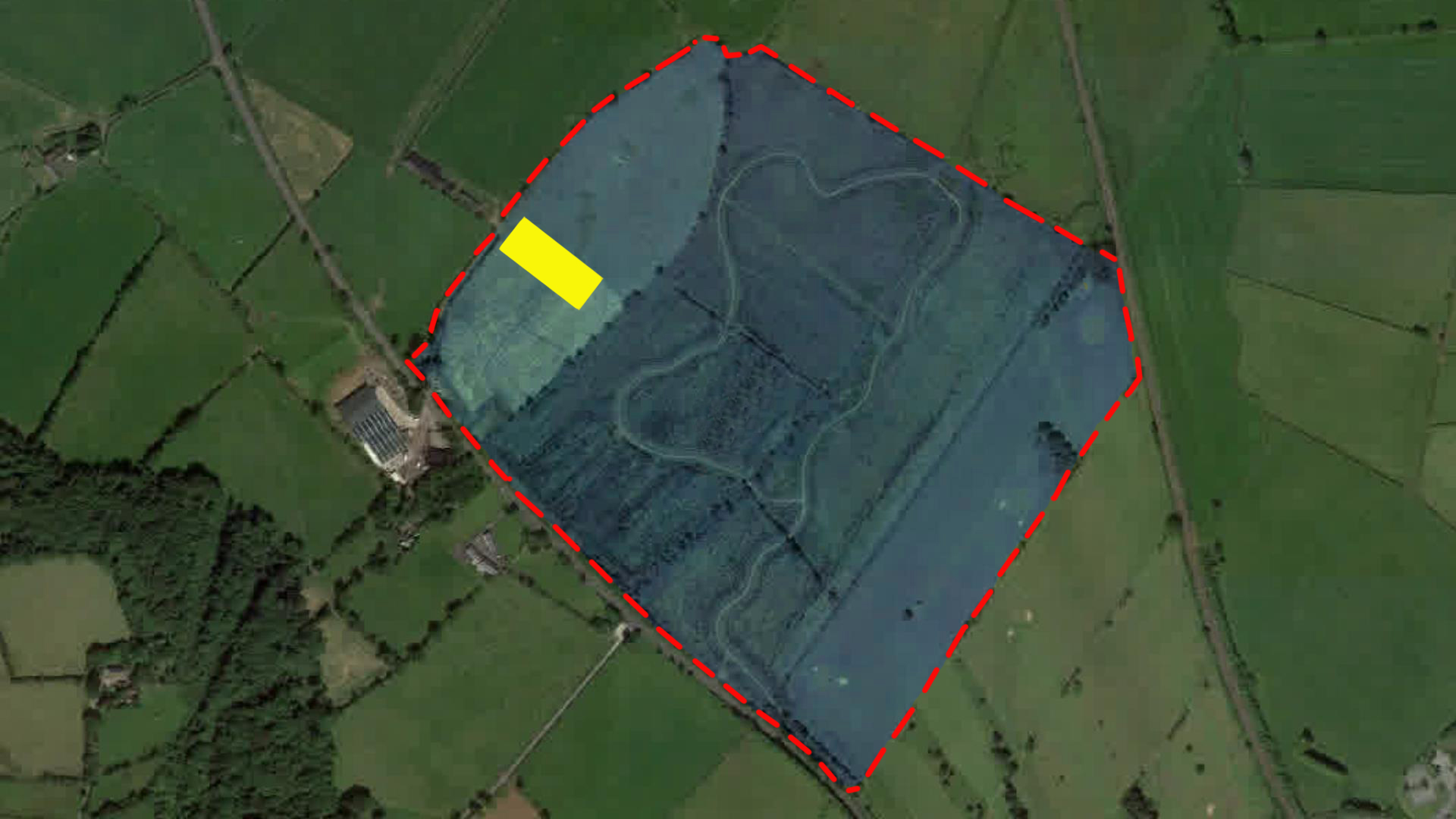 Plan of Larne with the airship shed marked. Courtesy of Ed Andrews
| | |
| --- | --- |
| Parent(s)/HQ Airfield(s): | |