| | |
| --- | --- |
| Also known as: | Gravesend Aerodrome / London East Airport / RAF Gravesend / Riverview Park |
| County: | Kent |
| Current Status: | Housing / Leisure activity |
| Date: | 25 August 1932 - June 1956 |
| Current Use: | Disused |
| Used By: | RAF (main user) / RAF (Belgian) / RAF (Polish) / Civil (main user) / RAAF / RCAF / RNZAF |
| Landing Surface Types: | Unpaved |
| Aircraft Roles: | Aircraft manufacture / Air-sea rescue / Bomber / Fighter (main role) / Fighter-reconnaissance / General aviation (main role) / Reconnaissance / Trainer |
Gravesend was first used as a private landing ground by Australian aviator Captain Edgar Percival prior to opening officially as an airport in 1932. However, despite efforts to attract airlines, it was largely unsuccessful in doing so. Airliner activity was limited to a few that landed at Gravesend, diverting due to bad weather at Croydon.
Private civil aviation and the Gravesend School of Flying were the main users of the airfield at this time. Percival Aircraft did operate a factory at the site between the early 1930s and 1936 but moved to larger premises at Luton.
The military first moved in in 1937 with the formation of No 20 Elementary and Reserve Flying Training School. This element trained both RAF and FAA pilots, using aircraft such as de Havilland Tiger Moths, Hawker Hinds and Fairey Battles.
The school left as the war started and Gravesend became a satellite for Biggin Hill. The airfield's first resident fighter unit, No 32 Squadron, arrived with Hawker Hurricanes in January 1940. The airfield played an important role in the Battle of Britain, although managed to avoid significant damage from attack by the Luftwaffe. A large number of fighter squadrons operated from Gravesend during the war, usually for relatively short periods of time. Nos 19, 65 and 122 Squadrons all arrived during October/November 1943 with Supermarine Spitfires, soon converted to North American Mustangs and left for Ford the following April. Departing at the same time was air-sea rescue unit No 277 Squadron which had proved another prominent resident since December 1942.
The period surrounding D-Day was an especially busy time for Gravesend. Hawker Typhoons, de Havilland Mosquitoes and Spitfires were among the aircraft flying from the airfield, supporting the invasion.
All aircraft, the last being a Mosquito Wing, left after the invasion as the German V1 flying bomb campaign increased and Gravesend became one of several airfields particularly at risk from these attacks. It therefore had to close on 30 July 1944. The airfield became a control centre for aircraft negotiating the large number of barrage balloons in the area. Gravesend had two grass runways, both of which were extended during the war. Sommerfeld Track was also laid in 1942.
Following the war, Gravesend was put under Care and Maintenance as a military airfield, but there was still flying carried out by long-term resident Essex Aero Limited. This company specialised in manufacturing self-sealing petrol tanks for aircraft. However, it went into liquidation early in 1956 and the airfield closed shortly after once its pre-war owner, Airports Limited (also owner of Gatwick), decided to sell the site. Houses were built on the site from 1958 as well as two schools, a sports centre and a golf course latterly. There are now very few tangible remains of the airfield.
The following organisations are either based at, use and/or have at least potentially significant connections with the airfield (as at 01/07/2013):
Cascades Leisure Centre
Corsair Model Flying Club
Gravesend Cemetery
Gravesend Library
Southern Valley Golf Club
Thamesview School
The Gravesend Historical Society
Main unit(s) present:
No 2 Sqn

No 3 MU

No 4 Sqn

No 18 APC

No 19 Sqn

No 20 E&RFTS

No 21 Sqn

No 23 Balloon Centre

No 32 Sqn

No 56 Sqn

No 64 Sqn

No 65 Sqn

No 66 Sqn

No 71 Sqn

No 72 Sqn

No 74 Sqn

No 85 Sqn

No 92 Sqn

No 111 'P' Balloon Flight

No 111 Sqn

No 112 'P' Balloon Flight

No 122 Airfield

No 122 (Rocket Projectile) Wing

No 122 Sqn

No 124 Sqn

No 125 Airfield

No 130 Airfield

No 132 Sqn

No 133 Sqn

No 140 Airfield

No 140 (Bomber) Wing

No 141 EGS

No 141 GS

No 141 Sqn

No 149 EGS

No 165 Sqn

No 174 Sqn

No 181 Sqn

No 193 Sqn

No 212 MU

No 232 Sqn

No 245 Sqn

No 247 Sqn

No 257 Sqn

No 264 Sqn

No 266 Sqn

No 277 Sqn

No 284 Sqn

No 306 Sqn

No 350 Sqn

No 401 Sqn

No 421 (Reconnaissance) Flight

No 464 Sqn

No 487 Sqn

No 501 Sqn

No 604 Sqn

No 609 Sqn

No 610 Sqn

No 949 (Balloon) Sqn

No 966 (Balloon) Sqn

No 997 (Balloon) Sqn

No 1493 (Fighter) Gunnery Flight

No 2707 Sqn RAF Regiment
No 2728 Sqn RAF Regiment
No 2740 Sqn RAF Regiment
No 2791 Sqn RAF Regiment
No 2952 Sqn RAF Regiment
No 3205 Servicing Commando
No 3207 Servicing Commando
No 4065 Anti-Aircraft Flight RAF Regiment
Photographs and video from the unveiling of the ABCT memorial marker on 25 June 2016: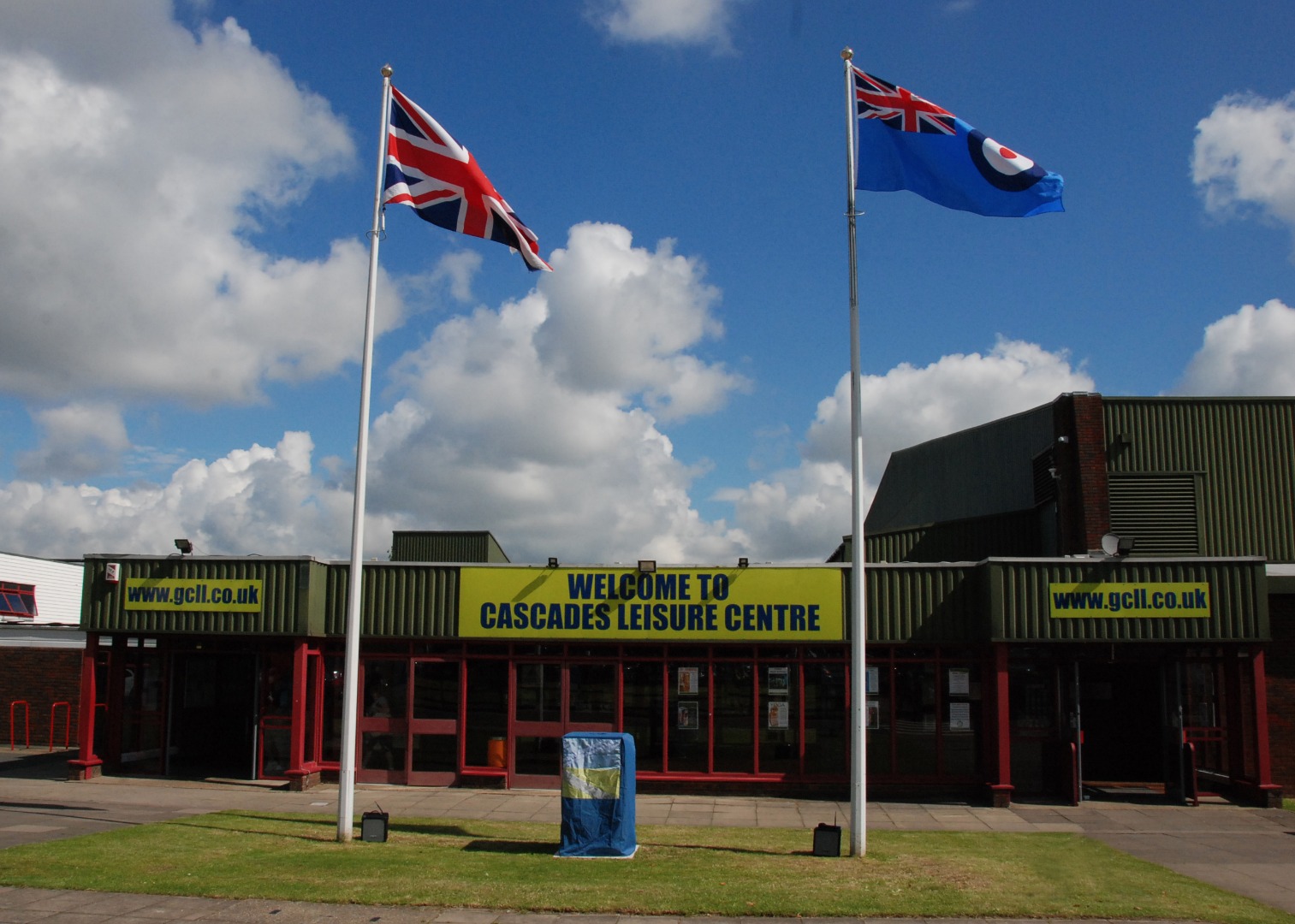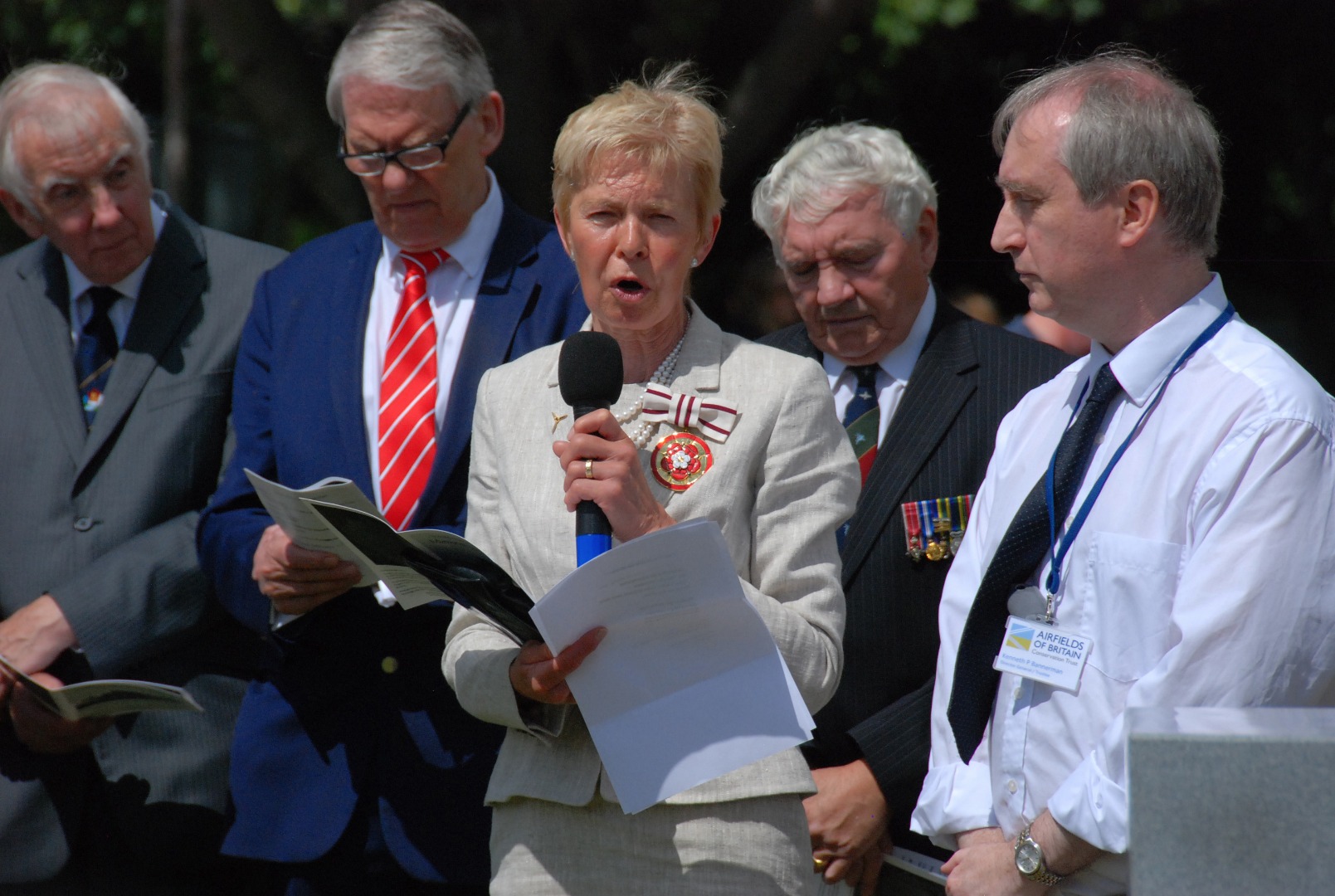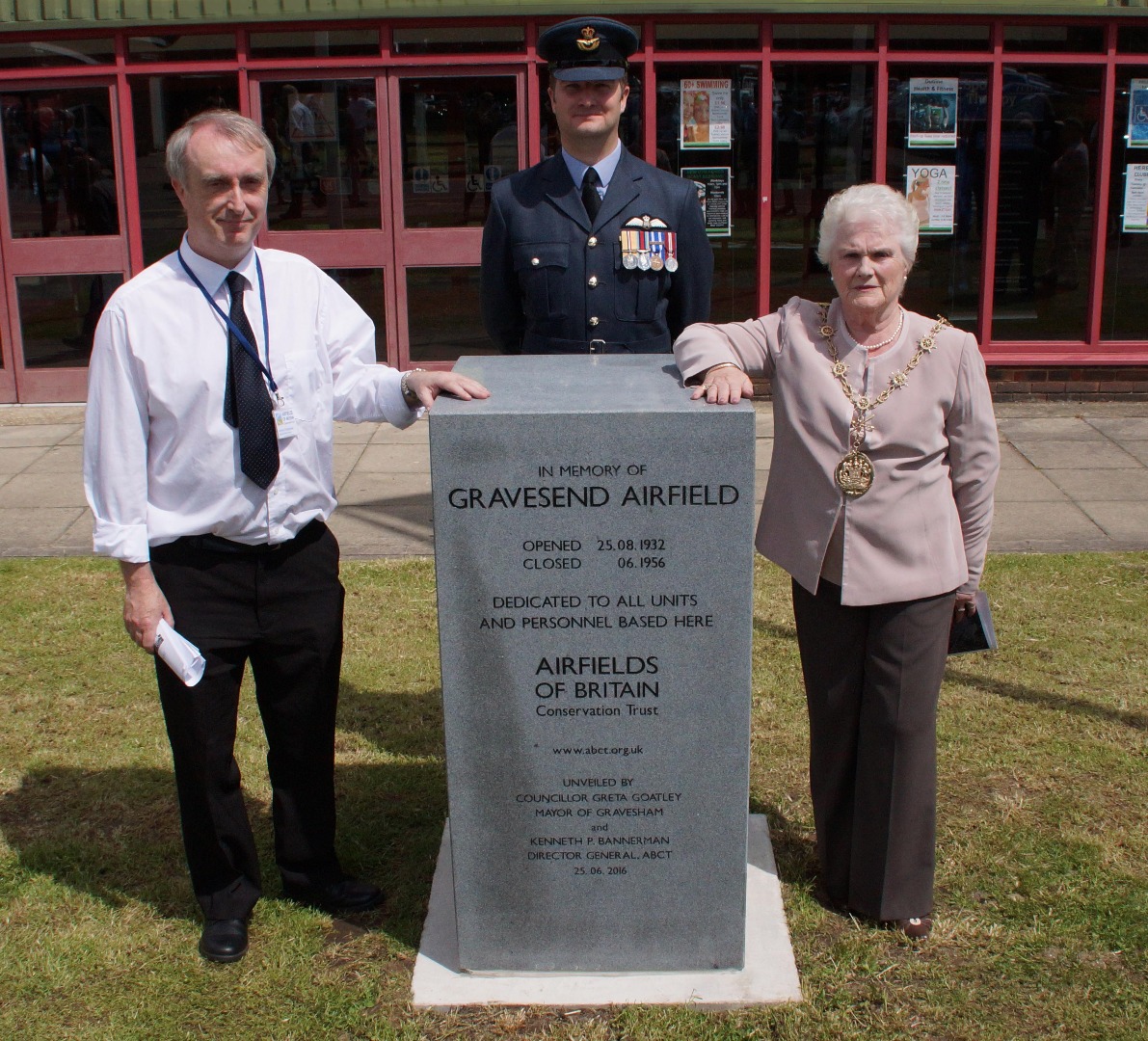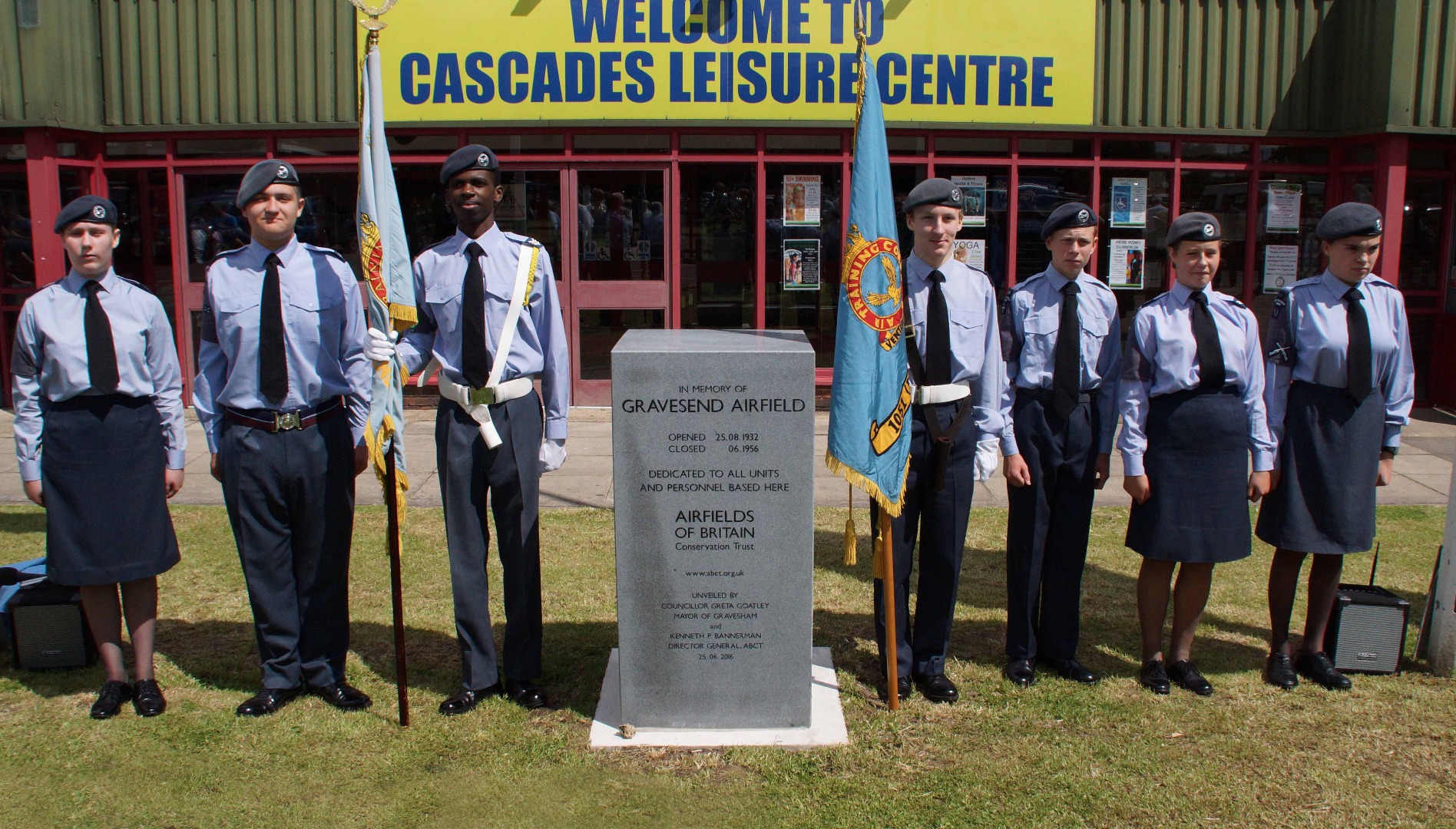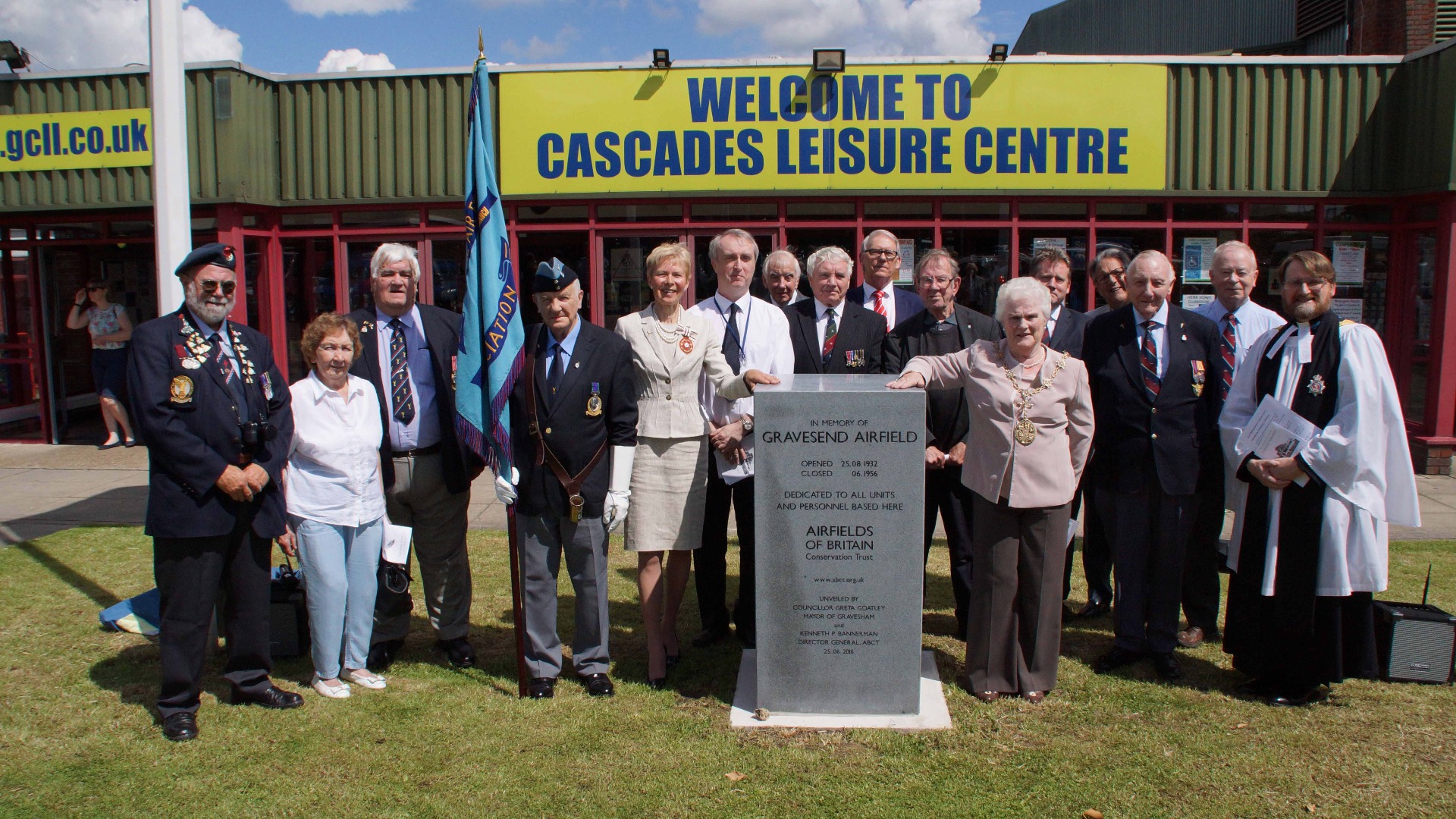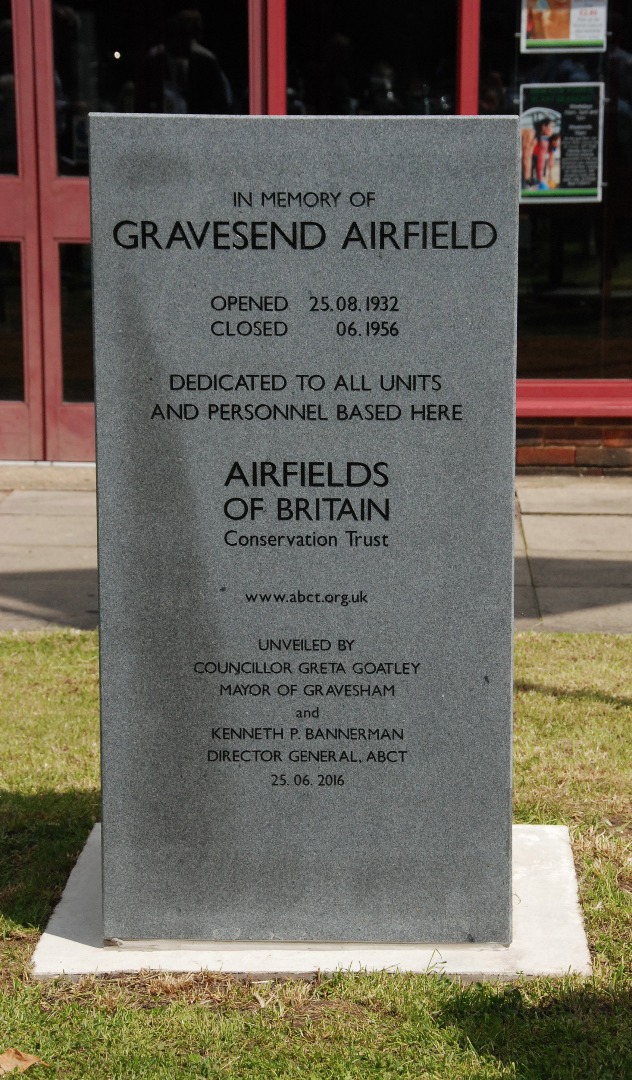 "New Light Plane Demonstrated at Gravesend", 1937. Courtesy of British Pathé
No 66 Squadron Supermarine Spitfires at Gravesend, 1940. Courtesy of Hugh Reilley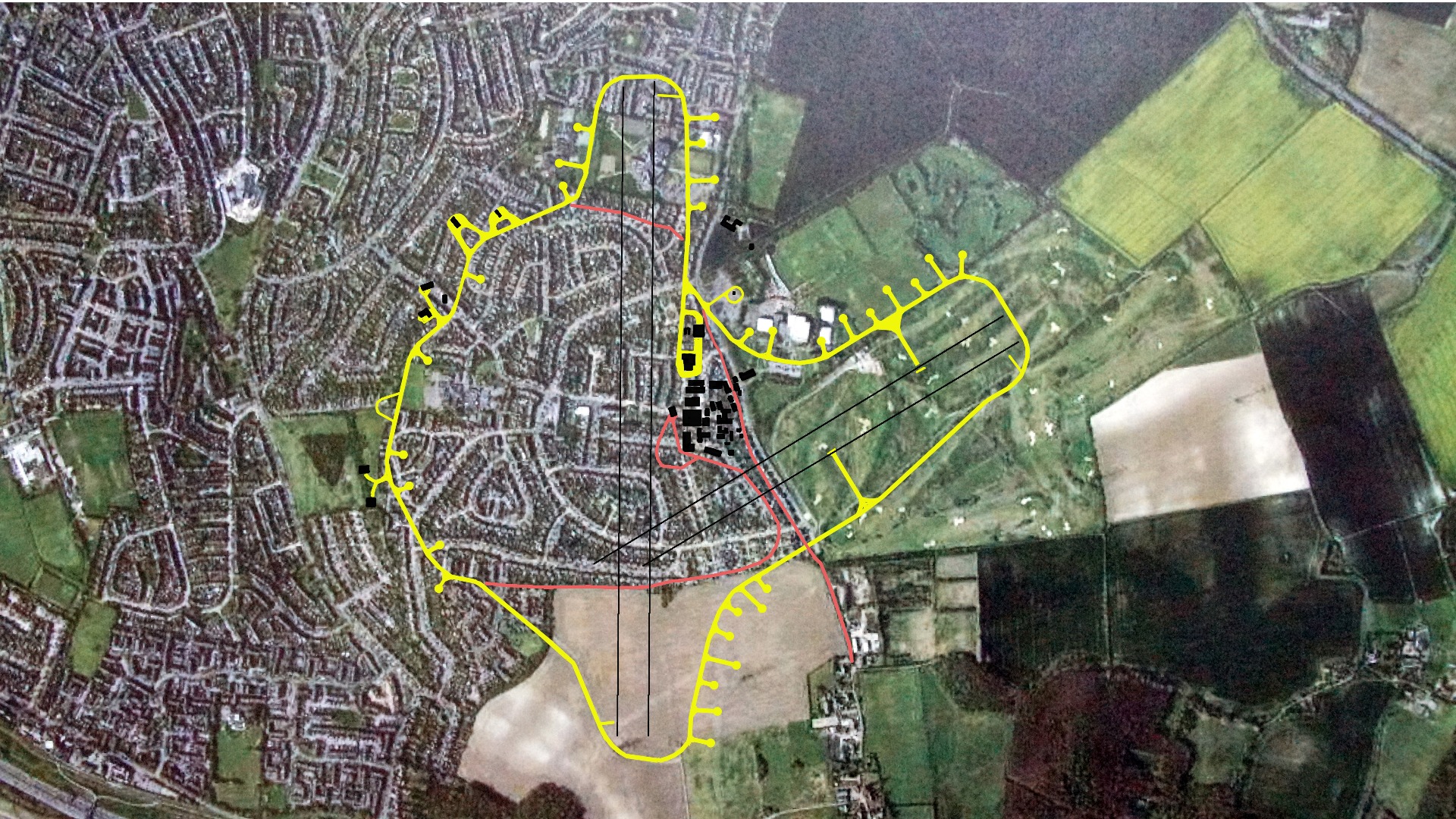 Key
Pink = Roads and tracks
Yellow = Perimeter track and aircraft parking bays
Black = Buildings
Black lines = Grass runways
| | |
| --- | --- |
| Satellite(s): | |
| Decoy Airfield(s): | |
| Associated Airfield(s): | |