| | |
| --- | --- |
| County: | Isle of Man |
| Current Status: | Leisure activity |
| Date: | 1933 - September 1939 |
| Current Use: | Disused |
| Used By: | Civil |
| Landing Surface Types: | Unpaved |
| Aircraft Roles: | General aviation |
The second Douglas landplane airfield bore connections with the nearby well known Cunningham's Young Mens Holiday Camp and its founder's son Willie Cunningham, who became notable in an aviation sense for being the first private aircraft owner on the Isle of Man. Originally based at Ronaldsway, he and other pilots connected to the camp used this site on the north-eastern outskirts of the town. The airfield was listed by the Automobile Association as an approved landing ground from 1933, remaining as such at the outbreak of war in September 1939. Today the site is mostly home to football fields which double up as a campsite for the island TT races, the start and finish line existing a short distance away to the west alongside the A2 road.
The following organisations are either based at, use and/or have at least potentially significant connections with the airfield (as at 01/07/2013):
Braddan AFC
Douglas Borough Council
Isle of Man Sport
St. Georges AFC
Vagabonds RUFC
Photographs and video from the ABCT marker unveiling at Douglas (Landplane) II on 8 November 2015: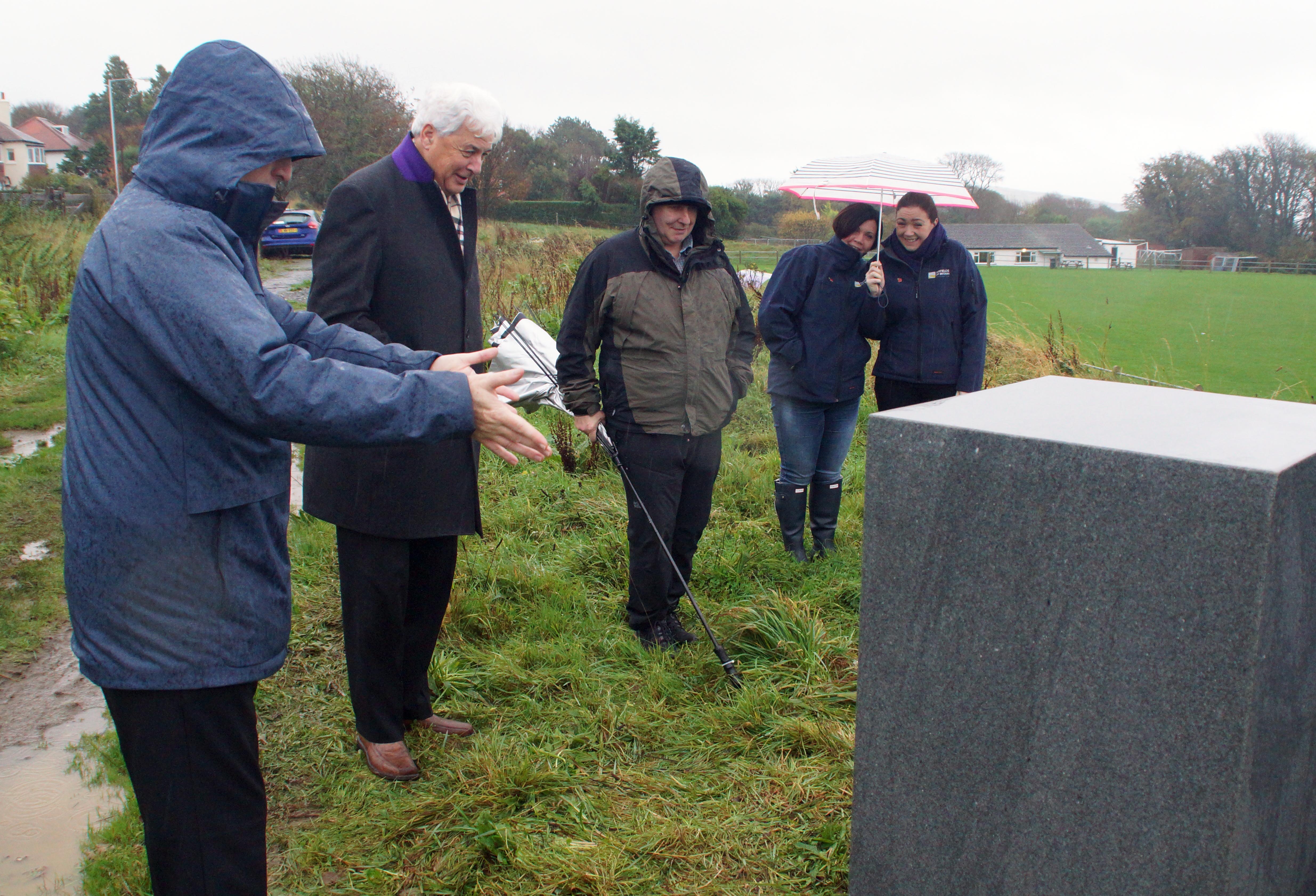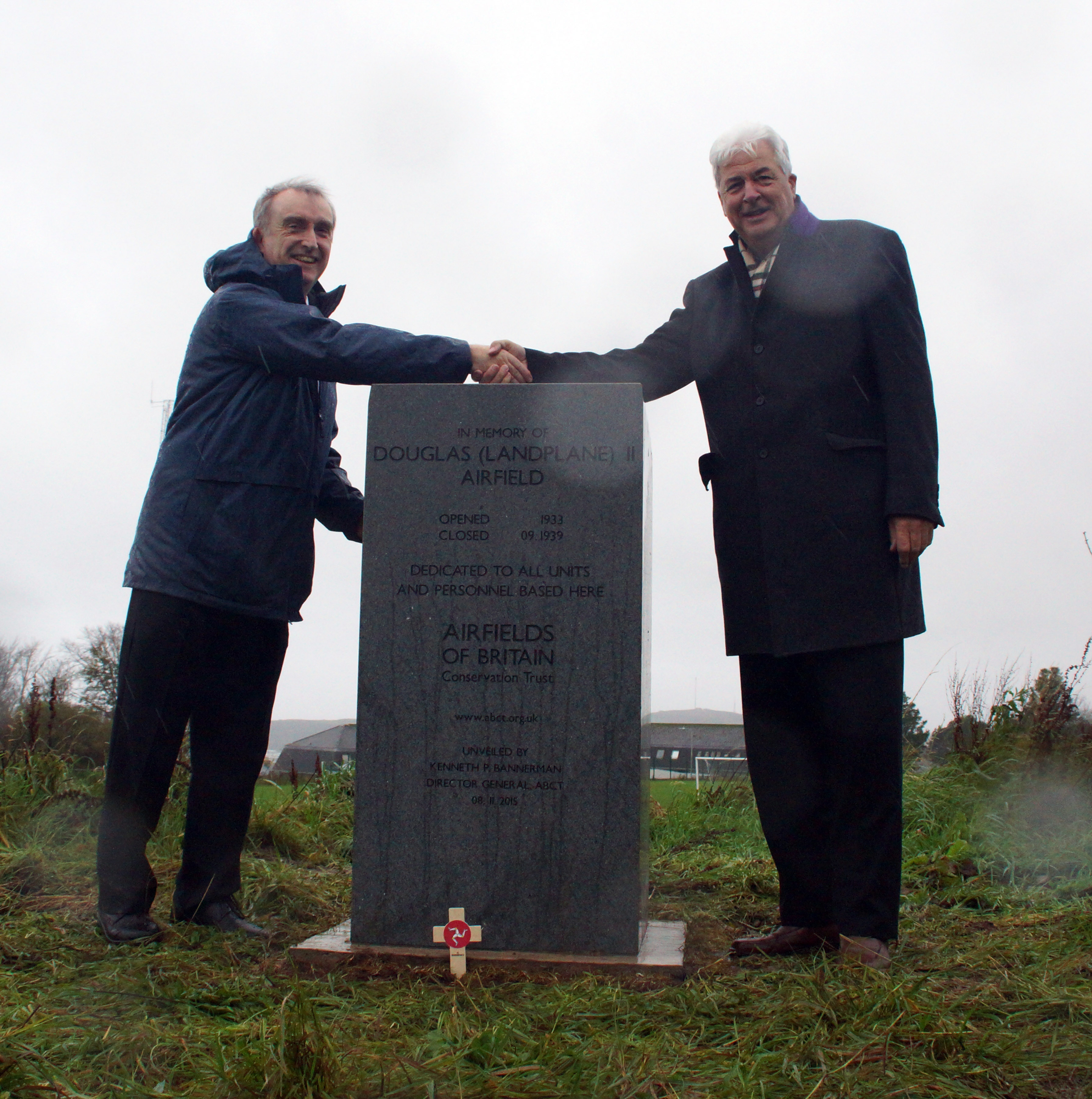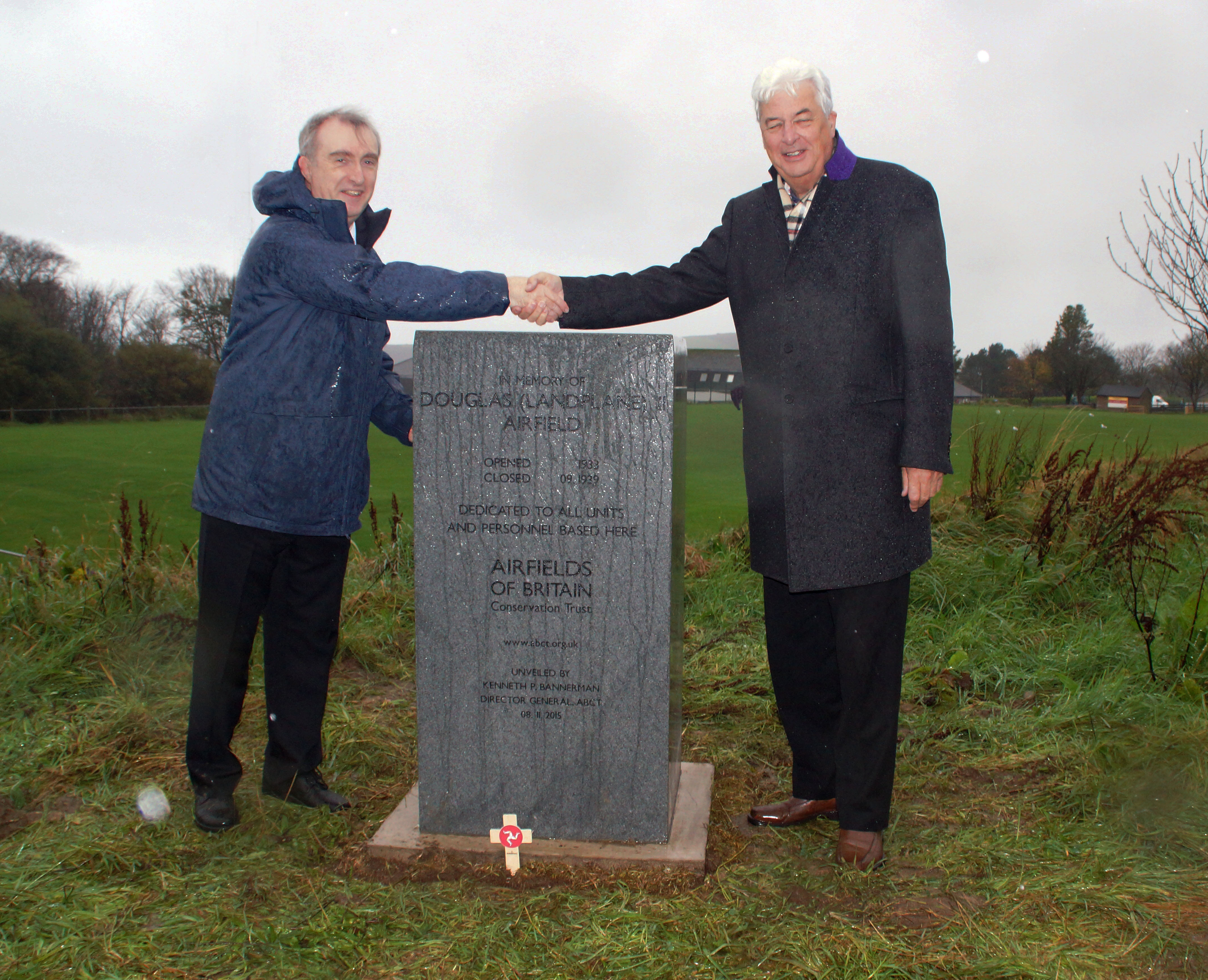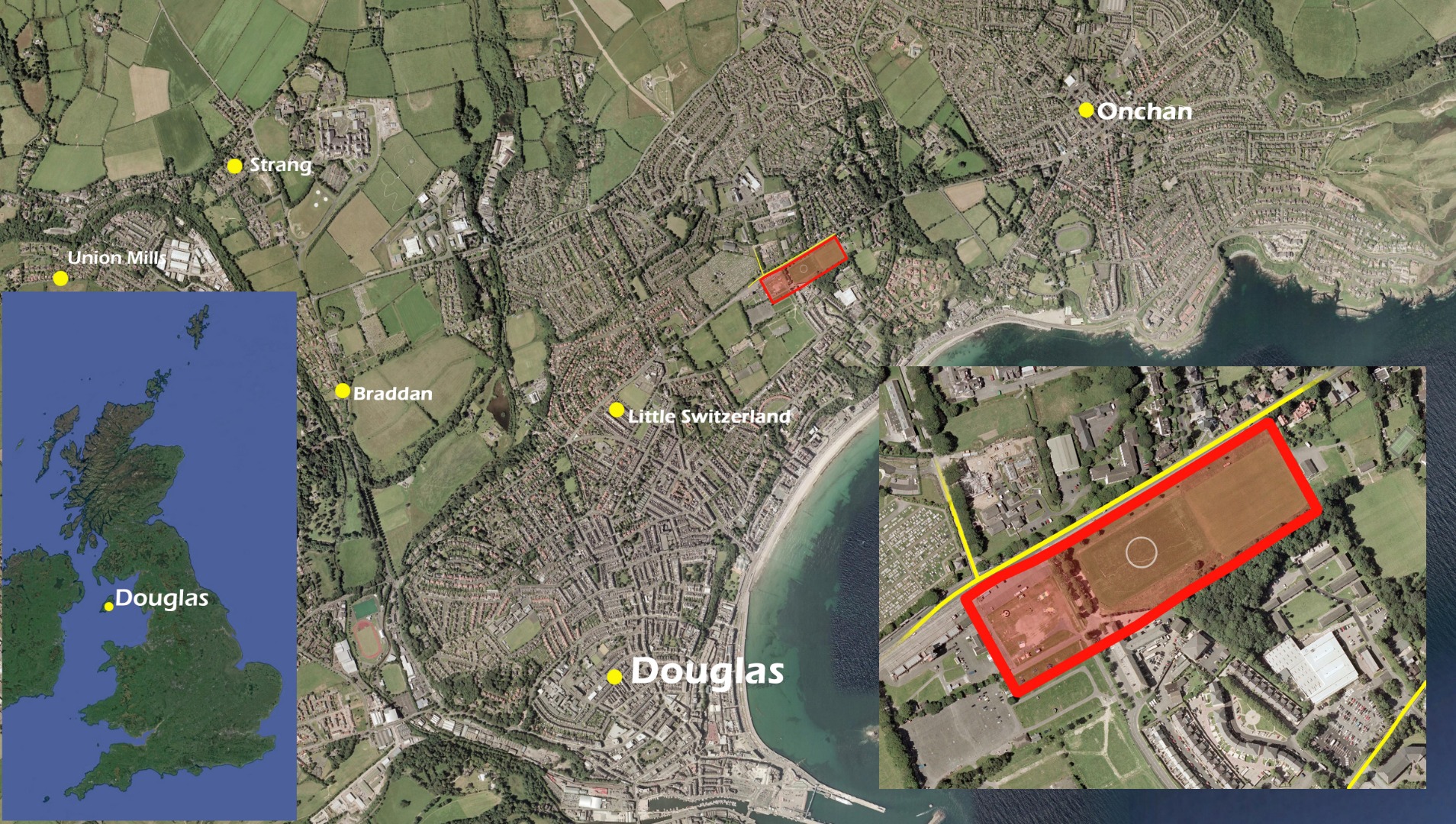 Plan of Douglas (Landplane) II. Courtesy of Ed Andrews